When I heard about your
SweetHeart Pouch I
immediately ordered it for my
husband. He is a police officer
& works many long hours. I
thought this would be a great
way for me to still be with him
even when he's at work. I'll
always be there for him. The
SweetHeart Pouch is so
unique & such a great item for
male or female, young or old.
If you can't always be with
your loved one this is the next
best thing. What a great idea!
Thank you so much!

Kathy - Hazlet, New Jersey

I saw the magazine ad for
the SweetHeart Pouch and
instantly knew it would be
perfect for my Sweetie!
We have to be separated
for a year and I thought it
would be a great way for
him to take me with him
while he is gone! He
absolutely loves it! Thank
you so much! It's making
missing me a little easier
on him! Your Sweet Heart
Pouch is a wonderful idea!

Thank you!

Christine - Plainfield,
Indiana

My husband is in the Army and
currently over in Iraq. On days
I am feeling down I go to the
bathroom, open up his bottle
of body wash and smell it. I find
comfort in that. I figure that he
could use something like that
as well so when I stumbled
upon your site I was very
excited and immediately
purchased one. It arrived
Monday morning and I
immediately scented it and
mailed it out to him yesterday. I
know that being able to open
up the container and smelling
the perfume I always wear will
also give him a bit of home and
some sanity.

Thank you for such a
wonderful product,
Laura - Saint Robert, Missouri

My husband sent me one
of the sweetheart
pouches and it's the most
amazing gift I've ever
received. The Air Force
keeps us apart often, but I
carry the container in my
pocket everywhere I go.
Whenever I'm missing him
or whenever I'm thinking
of him I take it out and the
smell takes me back to all
of our memories!!
Thank you so much!!

Jessica - Wife of Senior
Airman Jonathan -
Fairbanks, Alaska

I was diagnosed with breast
cancer. It was the most
devastating news I could receive.
(All I thought of was my husband
and my five kids.) I had my
surgery and radiation. I bought
six of these pouches and gave
each one of my children their
favorite color. I sprayed my
perfume and wrote each a note.
"Something to remind you of me.
Wherever you go I will always be
with you". Not a day goes by
where they don't pick it up and
hold it.

Betty - Brick, New Jersey

The SweetHeart Pouches I
bought from you are
wonderful. I carry my special
pouch in my purse with my
fiance's cologne on it so
when I start missing him, I can
take it out, and be reminded of
him. My daughter loves hers
also. I'm getting married in
February and I will be
purchasing more of your red
SweetHeart Pouches to give
our guests as favors. Since
I'm getting married the
weekend of Valentine's Day, I
thought the red ones would
be a great idea.......Thanks so
Much.

Lanette - Beachwood, NJ

When my mom gave a
Sweetheart Pouch to me, I
started to cry, it smelled like
her. I live so far from her.
When I'm missing her I pick it
up and her scent is right
there. It is a wonderful thing
you have done to create this.

Thank you so much.

Kim - Yorktown Heights, NY

Spray The Heart And Hold
The Photo & Cologne
Scent Of Someone
You Love!

SweetHeart Pouch

Available in Eight Colors

I found the Sweetheart Pouch
online when I was searching for
something meaningful to get my
father-in-law for Christmas.
When I saw the Sweetheart
Pouch, I immediately knew he
would love it and ordered it
right away. My father-in-law
travels a lot for business and
the hardest part for him is
leaving his wife of 42 years
every time. He was so happy
when he opened the gift and
had my mother-in-law put her
perfume on it right away. He
doesn't leave town without that
thing now - he said it's been
interesting through airport
security - then he said he was
just kidding!

Thanks for designing such a
loving memento - it's really a
great idea!

Sarah - Virginia Beach, Virginia

As seen in

US WEEKLY

magazine

Unique Gift Idea for
deployed boyfriend,
husband, girlfriend, wife

I came across this Sweetheart
Pouch one day googling gift
ideas for military. I was hooked
right away on the idea, as my
boyfriend is currently deployed
on a year mission & I've sent
things to him before, such as
pillowcases I would spray my
perfume on before sending. My
boyfriend loved when I would do
this, but later he would tell me
the scent was starting to fade &
it made him sad. So, when I
found this Sweetheart Pouch, I
just knew right away he needed
me to get one. I got the one in
green as he knows it's my
favorite color. I put my perfume
on it before sending. My
boyfriend told me when he
received his package he had no
idea what it was haha, but when
he opened the little container
and could smell my perfume
right away, he LOVED it! It
instantly made his day, &
calmed his mind & nerves just to
have that scent he knows me
by, and now he can keep it for
much much longer. I thank you
SO much for whoever came up
with this idea, it may be a small
thing, but it leaves HUGE
impressions & lasting ones, little
"pick-me-ups", just the thing a
soldier needs when they are
gone in another country for so
long.

Thank you!!!
Cristal C. - National Guard
girlfriend

I purchased a couple of
SweetHeart Pouches, one
for me to give my boyfriend
and one for my friend to
give her husband. My
boyfriend was deployed to
the Middle East. He said, "I
smell your heart at least
once a day to cheer me up. It
makes me feel great inside
and makes me feel like you
are there sitting next to me."
Thanks so much. This is a
great idea.

Valerie - Cannon Air Force
Base, New Mexico

Thank you so much for my desert
camo sweetheart pouch! I sent it
in a care package to my soldier
for Christmas. I'm sure he'll love
it. I loved it & think it's a great
idea because he can carry that
little card around in his pocket &
even that little container.....it was
perfect!!!

Thanks again for your prompt
shipping!!! I had just gotten out of
the hospital & was frantically
getting a care package together
& your package arrived in the
blink of an eye! Thank you & I've
definitely been passing the word
along about your sweetheart
pouches! Thanks again for
helping alleviate some stress
with the ease of ordering & fast
shipping!!!

Emily

I just received my sweet heart pouch
today and I love it! I cannot wait to
send to my husband who is currently
deployed to Iraq! :)

Thank you so much for your product!

Kimberley S - Army wife

Thanks for the fast shipping!!
Wow!!!! I found out about the
sweetheart pouch on a forum
post about military gift ideas. I
got the desert camo pouch for
my deploying boyfriend. I have
to buy so much for care
packages!... thank you! :).

Monica

I received my order today.
I'm sending it to my
husband in Kuwait. Thank
you so much!

SSG Audrey M

marieadele.com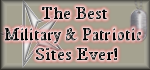 Copyright © 2005-2019
Marie Adele, LLC
"Keeping Loved Ones
Close At Heart"

SWEETHEART POUCH
TEDDY BEARS ARE
PROUDLY MADE IN THE

U
S
A
!

FREE SHIPPING
ON EVERY ORDER!

The Sweetheart Pouch is truly
an amazing gift. My Mom gave
me one with her perfume on it
and a picture of herself. I have
had many hard days and when
I am having one of them, I just
go into my purse, where I keep
it, think of her immediately and
actually feel better. My mom
and dad have always been
there for us. When I feel like I
need them, I just get out my
reminder. I love my Sweetheart
Pouch so much and use it so
often, I got one for my
daughter who was going away
to college for the first time. I
gave her one with my perfume
on it and also gave her one to
do for me. My daughter,
Kristen, is one of four kids. We
are a very close-knit family.
She had a hard time going
away because she missed us
so much. She uses her
Sweetheart Pouch often and
feels a lot better. She keeps it
right on her desk at school.
Even though we talk often, she
says it's like me being right
there with her. I'm glad I have
one from her because I really
do miss her and when I look at
her picture, and smell her
perfume, it makes me feel
happy. These little Sweetheart
Pouches are wonderful. This
was such a great idea. Thank
you, Marie Adele, for creating
them and Mom for giving this
gift to me.

Elle - Howell, NJ